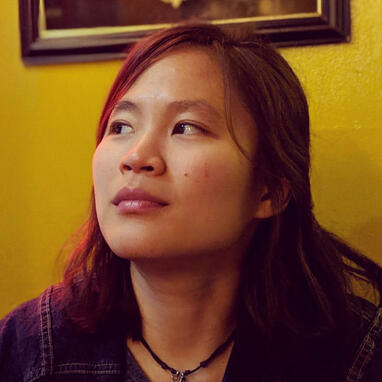 Hi, I'm Chow Ping
Within the next 6 minutes and 54 seconds, you will realise your need for me to 3X the opt-in rate of your website
(by ghostwriting your emails)
Once upon a time, I was an airline captain.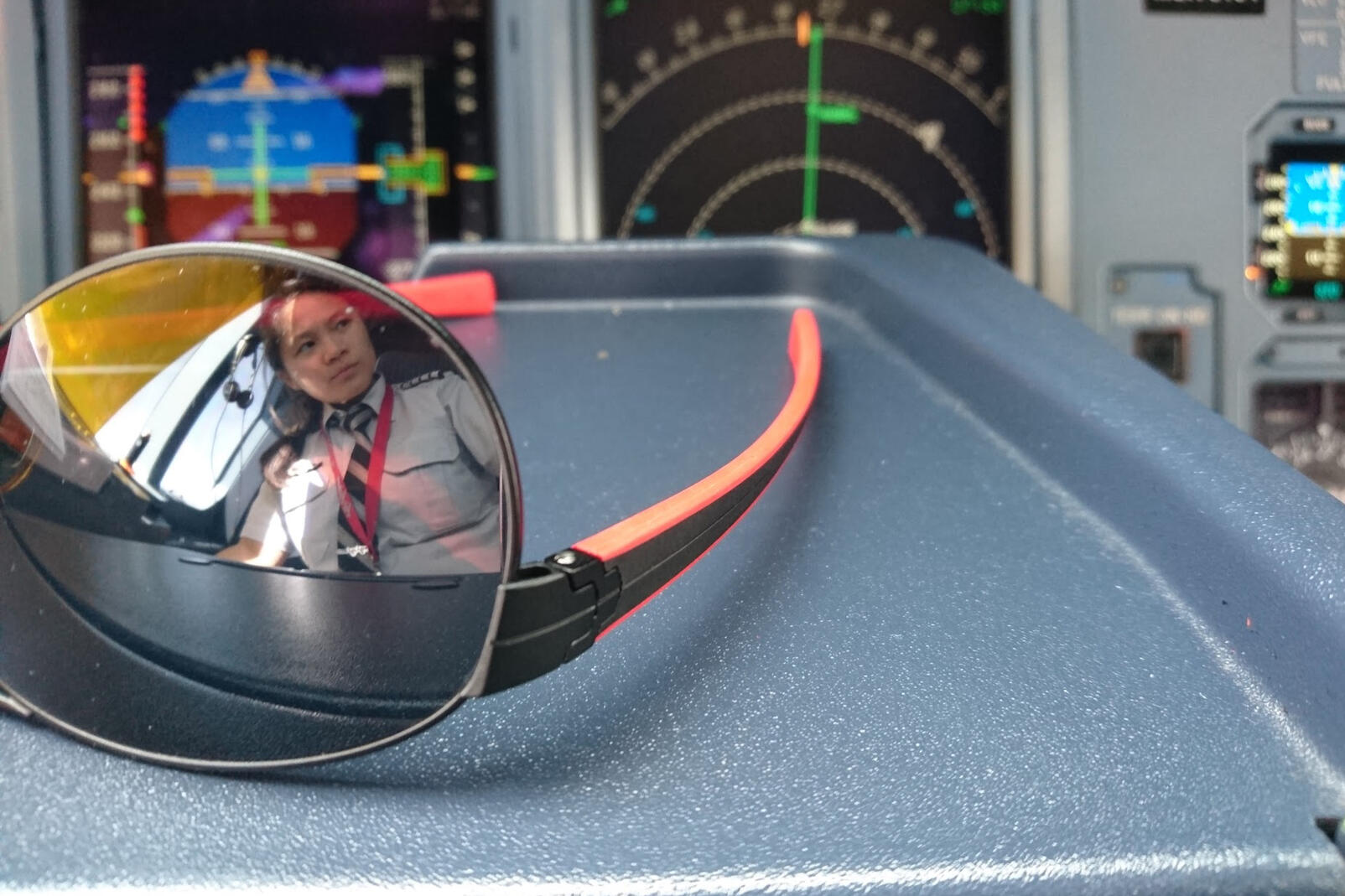 But now, I ghostwrite Educational Email Courses for creators of kids aerospace programmes (I know! Highly specific!)
Some people say I'm a solid ghostwriter.
I sure hope they're right. Because as author Zid Ziglar said, bad ghostwriters have skinny kids. (No? That's not what he said?)
"What on earth is this pilot doing — calling herself a ghostwriter?!" you ask
Fair question.The thing is, I realised I was a writer a long time ago.But I only became a writer during the COVID-19 pandemic when borders closed, planes were grounded, and toilet paper became a scarce commodity 🧻
In between sanitising my fingernails and obsessive-googling covid symptoms, I began writing for money.
🖊️ Published a short story with Fixi Novo (known for their edgy, innovative storytelling) that was adapted for a video project by StoryFest Singapore
🖊️ Ghost-wrote a leadership book for a prominent speaker
🖊️ Created effective direct-response copy for one of Singapore's top recruitment consultants
🖊️ Received an offer to ghostwrite a Penguin Random House book
🖊️ Wrote a viral human-interest story about the Malaysian school system for In Real Life that received 37,523 views
🖊️ And many more (some we shall not discuss in this pure and professional sales letter)
THEN, JUST BEFORE THE BORDERS REOPENED, SOMETHING HAPPENED.
BOOM!
I ... I ... I ...
I got pregnant.
Popping my beautiful, wailing baby did something to the chemicals in my brain.Until this point, I had written content of every shape and form, but not anything I could proudly dedicate to my daughter.Hence I conceived my second baby: Aero Kids Academy, a discovery course that exposes kids to piloting and the type of maths pilots do.
Yet as my idea took shape, a thought slowly crept into my head.Creating a product is the easy part.But how do I convince parents that signing their kid up for a course about winged aluminum alloys is a good idea?
How do I find an engaged audience to pitch my product to?
People find my landing page. People read my landing page. Then people leave my landing page without leaving a note 😔With that at the back of my head, I stumbled upon this thing — people call it the Educational Email Course (EEC).
"The edu blah bla- what?" you say.
Educational Email Courses (by yours truly) below 👇

I knew a long time ago that social media marketing is a circus I want nothing of. What? You too?
On social media, people are:
❌ in a scrolling "mind" not buying "mind"
❌ over-stimulated from content-overload
Furthermore, people rarely buy products they are exposed to for the first time.
They have to be exposed again and again and again and again until they finally take the plunge and scream, "Take my money!" 💸
In other words, you have to build a relationship and smother them with your offer first.
So short of knocking on their doors with baked goods 🍪 every other day, the solution is ...
... to send the virtual equivalent of baked goods to their inbox every day 🥧 ...
📥
📨
✉️
In the form of an Educational Email Course
Educational Email Courses are the best 👏 thing 👏 since 👏 sliced 👏 bread 👏 because they ...
📧 Triple your leads per month
Let's face it. Nobody is going to give you their email address for free. They need a good incentive. "Sign up for our newsletter to hear from us!" isn't going to cut it, especially if the opt-in form is in a tiny sidebar they have to squint to see.But an Educational Email Course? Their email in exchange for juicy information — now that's a solid barter.
📧 Elevate you as a thought leader in your industry
Because, duh, only an expert is able to dish out such valuable insights. You immediately elevate your leadership position by saying, "I offer you an Educational Email Course!"
📧 Segregate your leads to double your sales through targeted marketing
If you have two courses, one titled "How To Improve Your Child's Social Skills Through Music" and another "Groom Your Child Into A Concert Pianist", the number of subscribers each course attracts will tell you where to direct your marketing.Cool, huh?
📩 📩 📩 📩 📩
With an Educational Email Course, you are not shoving your product in their face (at least not yet). No siree...You are educating them.So whether or not they end up buying from you, they walk away with tremendous value. We want them to feel like they've scored big.
📩 📩 📩 📩 📩
Yes, I'll ghostwrite an Educational Email Course for you
👉 5 days of engaging, information-packed lessons
👉 A 3-day pitch sequence at the end of the EEC
👉 Limitless edits
👉 All the tech covered (domain, landing page, the email marketing platform — I will handle it all)
👉 Literally, all you have to do is hash out the outline with me, then sit back and watch the leads roll in
"Now now now, slow down a minute," you say. "I have some questions."
Of course! I would too, if I were you.
❓Why don't I just hire a freelance writer off Upwork to build me a 5-day Educational Email Course?
Quite frankly, you can.Find one that will hash out ideas with you, write you an outline, tweak the outline accordingly, create 5 days' worth of content, write a welcome message and a 3-day pitch sequence at the end of the EEC, make limitless edits, purchase a domain for a landing page specifically for this 5-day EEC, create & copywrite this landing page, set the EEC up in Convertkit, and create a launch Tweet/LinkedIn post.
❓ I can just publish blog posts. Why do I need an Educational Email Course?
Sure, blog posts are great. I've written plenty of those myself too. BUT can you build an email list with blog posts?Besides, which appears more exclusive? A dime-a-dozen blog post that the entire internet and their mothers have access to, or an Educational Email Course?
❓ I already have a newsletter so why would I need an Educational Email Course?
Happy to hear about your newsletter! Are you happy with the number of leads your newsletter is winning you?Doesn't matter what your answer is, because now, your Educational Email Course and newsletter can work hand-in-hand to rope in even more leads! How awesome is that?Moreover, if you have multiple customer segments, trying to entice them all to join the same newsletter is going to be haaaarrrddd. Instead, you should offer different opt-ins for different customer segments — and then funnel them all into the same evergreen newsletter. Win!
You can X3 your leads with your own Educational Email Course. I'll ghostwrite it for you
However, as much as it pains me to say this, due to the labour-intensive nature of creating an Educational Email Course, I can only take on two projects a month.So kindly book your spot as soon as possible. Can't wait to chat!
---
© Untitled. All rights reserved.
Thank You
Magna sed justo. Donec et odio sed felis sagittis imperdiet. Orci varius natoque penatibus et magnis dis parturient montes etiam.